Leading Acrylic Film Supplier In China
UVFAC Acrylic Film Introduction
Acrylic Film offers outstanding transparency, great toughness, incomparable UV resistance & weatherability, Otherwise, the acrylic film is suitable for heat-molding and lamination processing. Therefore, it is the best material for automobile interior, retro-reflective material, sanitary products, it is also used in the field of optical engineering. UVTAC is the family code of UVPLASTIC Acrylic Film products, which is extruded by the modified thermoplastic acrylic resin. The standard thickness is 0.075mm, the standard width is 1280mm, it is packaged as rolls with 1000 meters for easy delivery.
Main Benefits Of Acrylic Film
High transparency
UVTAC Acrylic Film offers excellent optical property, the light transmittance is more than 92% and low Haze value.
Good flexibility and crease resistance
UVTAC Acrylic Film is a very flexible plastic film with impact toughness, the tensile strength is more than 35 MPa.
Great weatherability
Acrylic has inherent UV resistance & weatherability, UVTAC Acrylic Film keeps clear over a long time.
Easy processing
UVTAC Acrylic Film offers really great processing performance, it can be laminated under high temperature with other materials, such as polycarbonates, ABS, PVC, Etc.
Different Color Options
UVPLASTIC can provide acrylic film with different colors besides transparency, such as Blue, Green, Yellow, Red.
Good film surface, very little fisheye
No crease White
You can't find the crease white after twisting transparent acrylic film.
Product Specification
Products Range
| Model | Description |
| --- | --- |
| UVTAC-00 | Acrylic Film Without Protective Films |
| UVTAC-01 | Normal Protective Film On One Side |
| UVTAC-11 | Normal Protective Films On One Sides |
| UVTAC-02 | High-Temperature Protective Film On One Side |
| UVTAC-12 | Normal Protective Film On One Side, High-Temperature Protective Film On Another Side |
| UVTAC-22 | High-Temperature Protective Films On Two Sides |
Colors Options
| Item | Colors Options |
| --- | --- |
| Acrylic Film | Transparent, Red, Yellow, Blue, Green |
Standard Size
| Item | Unit | Value |
| --- | --- | --- |
| Thickness | Millimeter | 0.075 |
| Width | Millimeter | 1280±2 |
| Length | Meter | 1000 |
physical properties
Item
Unit
Value
Tensile Strength (lengthways, Transverse)
Mpa
≥35
Thermal Shrinkage (lengthways, Transverse)
70℃x30 Minutes
%
≤0.5
Light Transmittance
%
≥92
Haze
%
≤1
Surface
| Item | Unit/condition | Value |
| --- | --- | --- |
| Flatness | mm | ≤1 |
| Crystal Point 0.5mm<DN<0.64mm | pc/sqm | ≤1 |
| Crystal Point DN<0.5mm, Height<0.01mm | pc/sqm | ≤8 |
| Streak |   | No |
| Abbatre | mm | <0.5 |
| Piece-ups |   | No |
| fragment |   | No |
| Fisheye |   | No |
| Blinster |   | No |
| Flexibility (Transparent Acrylic Film) |   | No Crease White |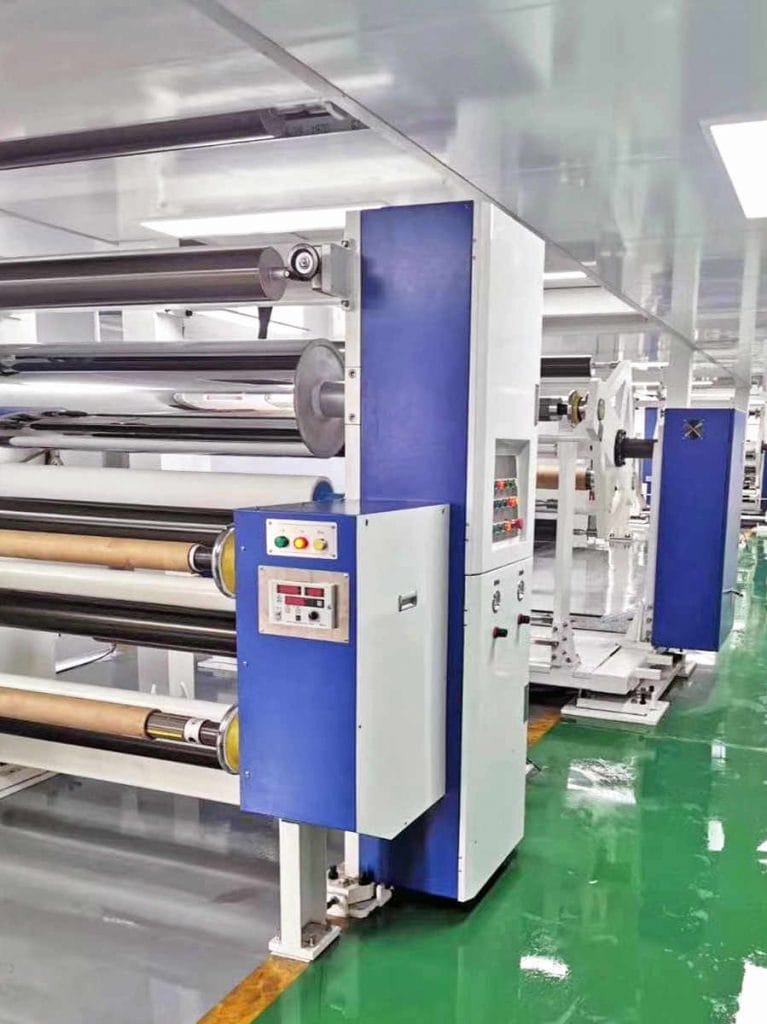 Application Of Acrylic Film
Frequently Asked Question