Leading Manufacturer of Polycarbonate Films in China
UVPLASTIC has been producing polycarbonate film since 2007. With more than 13 years of effort and continuous investment in technology and equipment, we have grown to be the leading manufacturer of polycarbonate films in China. Today, we offer a range of polycarbonate films, which meet a variety of application needs in instrument products, such as EMC/MRI shielding and EMI shielding window, lighting application, anti-fog lens product, LED/LCD display, the battery pack of electric automobile, etc.
UVTPC is the family code of UVPLASTIC polycarbonate film, which includes General-Purpose Film, Optical Grade Film, PMMA/PC Film, etc. All products are certified according to RoHS and REACH, UL certifications can be found under the UL global database. UVTPC polycarbonate film offers high-performance and helps clients to meet the changing needs in the market. It also helps OEM factories to create innovative designs with better functionality and environmental friendliness. Meantime, it keeps the competitive price.
Main Benefits
Transparent, general-purpose plastic film with excellent ink adhesion
Can be easily thermoformed and molded
Excellent toughness and impact resistance
Wonderful printability without pre-treatment
Excellent electrical insulation properties
Almost zero impurity and optical clarity
Good heat resistance, electrical and mechanical properties
Outstanding flame retardant property
Scratch resistance and abrasion resistance
Applications
LED/LCD display screen for audio/video equipment
Light management and diffusion applications
EMC shielding and EMI shielding
Medical packaging material
Flat membrane switch and labels
Interior decoration for automotive interiors and consumer electronics
Anti-fog lenses for goggles, eyewear, medical face shield
The backlight unit of Pad, Phone, Keyboard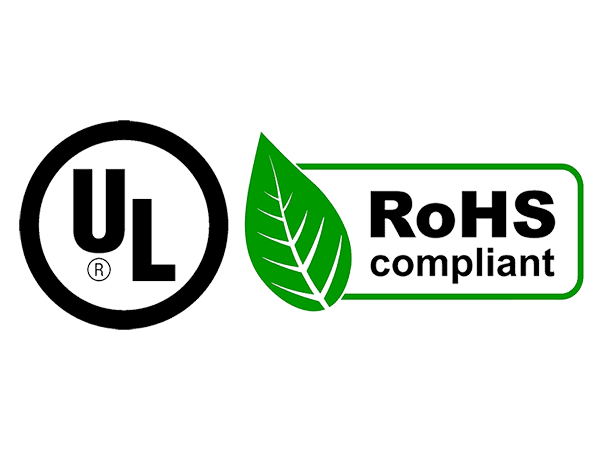 Certificates
UL Flammability Standard Released By Underwriters Laboratories
All UVTPC Polycarbonate Films meet the VTM-0, VTM-2 fire rating according to UL94.
Restriction Of Hazardous Substances
UVPLASTIC offers environmentally-friendly polycarbonate sheets and meets RoHS and REACH.
Product Specification
Products Range
| Item | Model | Products Description |
| --- | --- | --- |
| General Purpose Polycarbonate Film | UVTPC-GP | Thickness is from 0.125 mm to 1 mm, widely used for automotive interiors and dashboards, consumer electronics, membrane switches, helmets, face shields. |
| Optical Grade Polycarbonate Film | UVTPC-OP | Almost zero impurity, it is optically clarified. Thickness is from 0.125 mm to 1 mm, the right material for the ski goggles, eye shield, medical devices, automotive dashboard, and interior. |
| Blend Polycarbonate Film | UVTPC-BL | Composited polycarbonate by PC and PMMA, some people call it "PMMA/PC Film", therefore, blend polycarbonate film has both advantages., used for smartphone, furniture, etc. |
Dimention with Packaging as Roll
| Thickness (mm) | Width (mm) | Length (m) | UVTPC-GP | UVTPC-OP | UVTPC-BL |
| --- | --- | --- | --- | --- | --- |
| 0.125 | 1220 | 400 | ✔ | ✔ | |
| 0.175 | 1220 | 350 | ✔ | ✔ | ✔ |
| 0.2 | 1220 | 300 |   | ✔ | ✔ |
| 0.25 | 1220 | 300 | ✔ | ✔ | ✔ |
| 0.3 | 1220 | 250 |   | ✔ | ✔ |
| 0.375 | 1220 | 200 | ✔ | ✔ | ✔ |
| 0.5 | 1220 | 150 | ✔ | ✔ | ✔ |
| 0.75 | 1220 | 100 |   |   |   |
| 0.8 | 1220 | 100 |   | ✔ |   |
Dimention with Packaging as Sheet
| Thickness (mm) | Size (mm) | Size (ft) | UVTPC-GP | UVTPC-OP | UVTPC-BL |
| --- | --- | --- | --- | --- | --- |
| 0.3 | 1220×2440 | 4×8 | ✔ | ✔ | ✔ |
| 0.4 | 1220×2440 | 4×8 | ✔ | ✔ | ✔ |
| 0.5 | 1220×2440 | 4×8 | ✔ | ✔ | ✔ |
| 0.75 | 1220×2440 | 4×8 | ✔ | ✔ | ✔ |
| 0.8 | 1220×2440 | 4×8 | ✔ | ✔ | ✔ |
| 1 | 1220×2440 | 4×8 | ✔ | ✔ | ✔ |
Surface Type
| Surface Code | Surface Type | UVTPC-GP | UVTPC-OP | UVTPC-BL |
| --- | --- | --- | --- | --- |
| 1 | Polished Type | ✔ | ✔ | ✔ |
| 2 | Fine Matte | ✔ |   |   |
| 3 | Fine Velvet | ✔ |   | |
| 4 | Velvet | ✔ |   | |
Different Surface Types of General Purpose Polycarbonate Films
| Model | Thickness (mm) | Surface Type | Package Type | Transparent | Translucent |
| --- | --- | --- | --- | --- | --- |
| UVTPC-GP11 | From 0.125 to 4 | Polished / Polished | Panels, Rolls | ✔ | |
| UVTPC-GP21 | From 0.125 to 1 | Fine Matte / Polished | Panels, Rolls | | ✔ |
| UVTPC-GP31 | From 0.125 to 1 | Fine Velvet / Polished | Panels, Rolls | | ✔ |
| UVTPC-GP32 | From 0.125 to 1 | Fine Velvet / Fine Matte | Panels, Rolls | | ✔ |
| UVTPC-GP41 | From 0.125 to 1 | Velvet / Polished | Panels, Rolls | | ✔ |
| UVPC-GP42 | From 0.125 to 1 | Velvet / Fine Matte | Panels, Rolls | | ✔ |
Physical Properties
| Physical Properties | Value | Unit | Test Method |
| --- | --- | --- | --- |
| Density | 1.32 | g/cm3 | ISO 1183 |
| Haze | <0.5 | % | ASTM D1003 |
| Light Transmission | 89 | % | ASTM D1003 |
| Tensile Strength | 60 | MPa | ISO 527 |
| Elongation | <50 | % | ISO 527 |
| Bend Strength | 90 | MPa | ISO 178 |
| Tensile Modulus | 2300 | MPa | ISO 178 |
| Surface tension | ≥34 | dyn/cm | Test fluid |
| Dielectric Constant | 3 | – | IEC60250 |
| Resistant Puncture Voltage | 30 | MV/mm | IEC 60243 |
| Surface resistivity | 1.00E+16 | Ω/square | IEC 60093 |
| Volume resistivity | 1.00E+17 | Ω-cm | IEC 60093 |
| Coefficient of Thermal Expansion | 5.8 | ×10-5/℃ | ISO 11359 |
| Thermal Conductivity Rate | 0.2 | W/(m*K) | ASTM D5470 |
| Thermal Shrinkage | 0.5~0.7 | % | ASTM D1204 |
| Tg | 152 | ℃ | ISO306 |
Frequently Asked Questions