Guideline Of Machining Polycarbonate Plastic (PC)
Polycarbonate plastic is one of the oldest polymer plastics, which was first discovered in 1898 by Alfred Einhorn at the University of Munich. And Bayer patented it and branded it as "Makrolon". Today, it has become one of the most commonly used polymers across multiple industries.
Polycarbonate sheet is famous for its excellent strength, high light transmittance, and great processability, it is commonly used in car lighting systems, shatter-proof windows military warplane, electrical applications, etc. It is also used for greenhouse, architecture, tourism, etc. Today, we are talking about machining polycarbonate.
Machining is a great way to form plastic and make complicated parts. Some designs would be impossible without machining plastic.
CNC machining is a method where a cutting tool removes material from a plastic block or workpiece and shapes based on the design. However, because of the dynamic application and uses of the tools, the machining can be done in multiple ways.


Methods of Machining Polycarbonate Plastic
Turning
Turning creates rotational parts by removing unnecessary elements from the workpiece. Manufacturers need a lathe or turning machine and cutting tool for this process. The workpiece is attached to the tools and allowed to spin.
Milling
This process is quite the opposite of the turning method. In this process, the cutting tools rotate around the workpiece and give it the desired shape by cutting unnecessary materials.
Drilling
Drilling is another process to shape the plastic material. However, as it generates more heat, it is not advised for most plastic machining. But with skilled technicians and proper preparations, drilling can be done as well.
injection
Polycarbonate Injection is the best method for large batch parts.
Grinding
The grinding method is quite similar to the milling process; however, they have a fundamental difference. And that intermittent cuts are used in the milling machining and while as grinding continuously shears plastic. As a result, the final parts have a better finishing and are smoother.
Bending
For polycarbonate, you can cold bend it and heat bend it.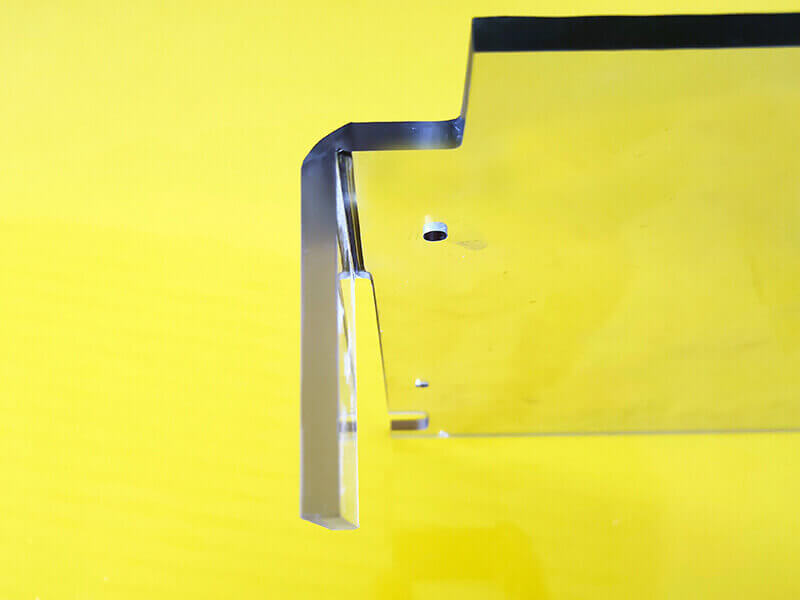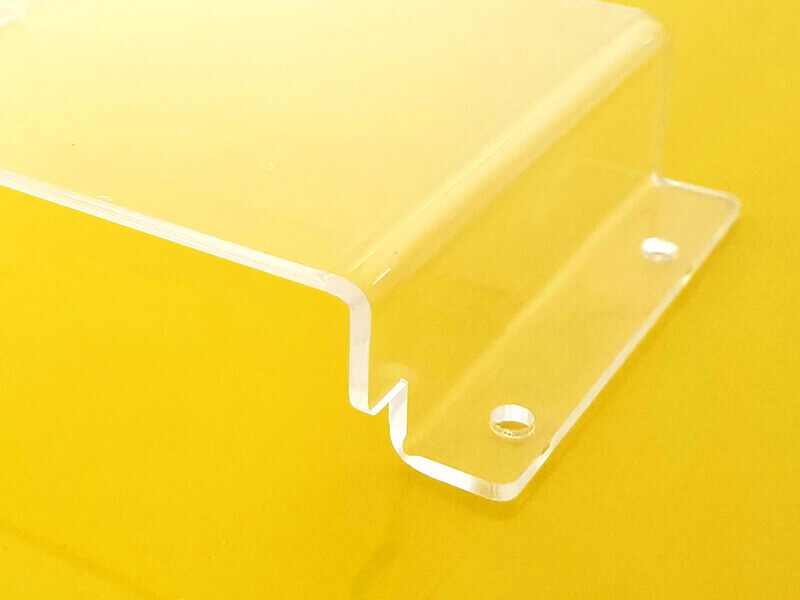 thermalforming
Normally, vacuum forming is popular mothod in polycarbonate field.
How to Choose the Right Machining Method for Your Project?
There are multiple options in choosing the right method. But, how do you select the best choice for yourself? The answer is not subjective. You need to consider different factors to choose before you go on with a method.
Design
First of all, your design is the primary factor for choosing the right method. Because different methods require different kinds of machining. So, when the design is finalized, make sure you're consulting with your manufacturer and choose the right one.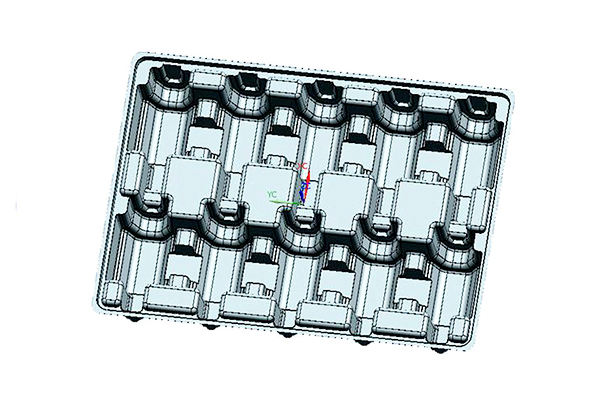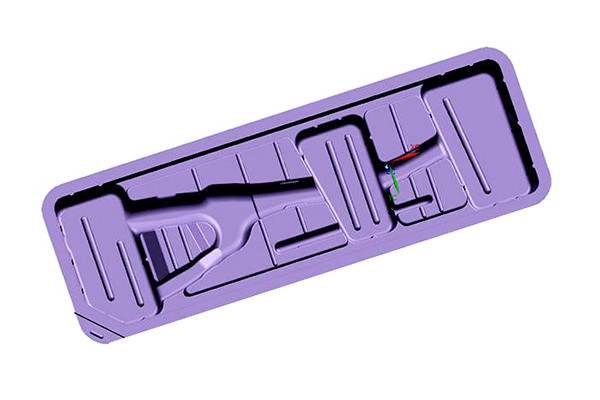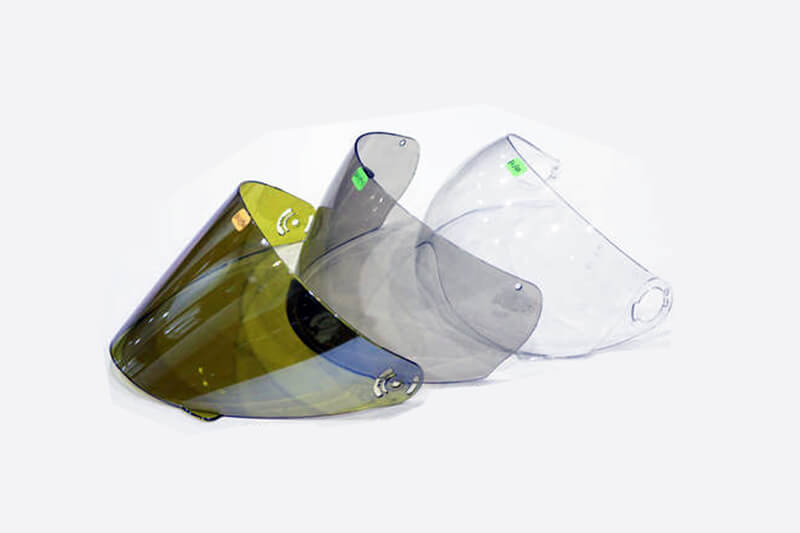 Material
Just like the design, your material plays a vital role as well. Depending on the material type and grades, you should choose suitable machining. Because if you fail the right method for the right material, your production will not go successfully. You can choose a plexiglass sheet if you have a low requirement for strength.
Tolerance
Different methods provide different types of tolerance for the parts. Make sure you're consulting with the manufacturer to understand this factor better.
Surface Finishing
Surface finishing is an essential factor to consider for choosing the method. Some methods offer better surface finishing than others.
If your parts need better and smoother finishing, grinding might be the better option. On the other hand, turning or drilling can't offer the same level of smooth surface finishing.
Why UVPLASTIC Can be the Right Choice for Your Polycarbonate Machining?
Machining is a complicated process that requires the highest level of expertise and a skilled workforce. Choosing a suitable and capable manufacturer for this process is not an easy task to do. You have to carefully decide all the factors to find out the true capabilities of a manufacturer.
UVPLASTIC is a leading manufacturer of polycarbonate in China. With UVPLASTIC, you can be confident that you're getting the best result out of your project. We are one of the leading plastic manufacturers in China for over a decade.
With years of experience and a skilled workforce, UVPLASTIC can offer you the best polycarbonate machining service in China.
Companies all over the world rely on UVPLASTIC for their machining process. Let's see why many globally recognized companies trust us with their project.
Why Do Companies Rely on UVPLASTIC?
Easy Ordering
Our goal is to make the process easy for you. We understand that you want to have a service that is prompt, easy for you, and convenient. Nobody wants hassle and tension regarding their order.
In UV plastic, we make sure that your ordering and shipping process goes smoothly. We are always committed to satisfy our customers both with our service and our products.
Affordable Price
Price is a significant factor for any machining. Companies from all over the world choose China to reduce the cost of manufacturing. And here at UVPLASTIC, we respect that.
We try to provide the best price to our clients without compromising the quality of the parts.
Highest Quality
UVPLASTIC is known for the high-quality parts it offers. Our expert team of engineers and quality control team makes sure that you get the best quality parts for your project.
Fast Shipping
Our dedicated machining facility with fast and advanced tools ensures that you get your products fast and without delays.
Integrated machining solution
We can provide the integrated machining solution, including anti static coating.
Reliability
Finally, when you're ordering overseas, you often don't get to meet the manufacturer directly. This is why it's crucial to work with a trusted and reliable manufacturer.
In the long experience of serving global clients, UV plastic has never disappointed any of its clients. We ensure you get the best customer service before, during, and even after the production process.
Conclusion
Polycarbonate machining is a complicated manufacturing process. And you can do it any many of the ways that we mentioned. Choose the right one based on your requirements and design. Especially, consult with your manufacturer to understand which one will be more beneficial for you.
About UVPLASTIC
UVPLASTIC is a top supplier of polycarbonate sheets, meantime, provides clients with an integrated machining solution. The subsidiary-UVACRYLIC, which is a manufacturer of acrylic sheet in China, meantime, provide acrylic tube, acrylic rod, and custom acrylic. If you are looking for acrylic-based products, please contact UVACRYLIC.
Related Articles about machining polycarbonate