Corrugated Polycarbonate Sheets
Your preferred manufacturer of corrugated polycarbonate sheets
UVPLASTIC corrugated polycarbonate sheet offers excellent light transmittance, outstanding impact toughness, lightweight, and easy to install. It is designed to match the metal panel with a certain profile for building and workshop roof, greenhouse roof, and wall or the DIY carport in your backyard.
The co-extruded UV layer block more than 99% ultraviolet rays, UVPLASTIC corrugated polycarbonate sheet has wonderful weatherability, the low yellow index and the lifespan will be more than 10 years.
Meantime, it withstands the most terrible weather without breaking or buckling including hailstone, heavy snowfall, rainstorm, sandstorm, ice formation, etc.
Main Benefits
Up to 91% light transmission;
UV resistant and excellent weatherability;
Lightweight and easy to install;
Outstanding impact resistance, virtually unbreakable;
Great flame retardant property;
Multi-colors are available for eye-catching appearance;
Good dimensional stability when changing temperature;
Custom profiles and lengths are available;
Typical Applications
Stadium roofing;
carport roofing panels;
Patio cover;
Garden gazebos roofing;
Storage shed as roofing skylight;
Some DIY projects including canopies, pergolas;
Greenhouse roofing sheet and siding sheet;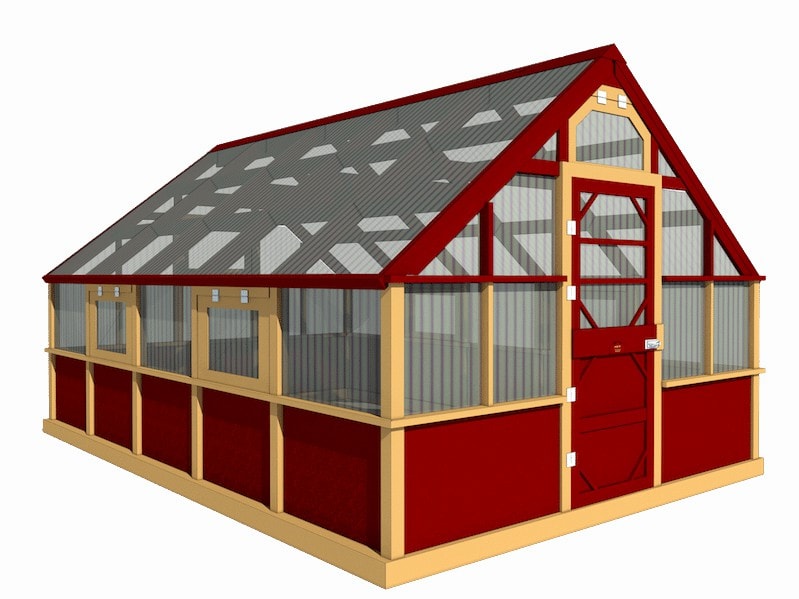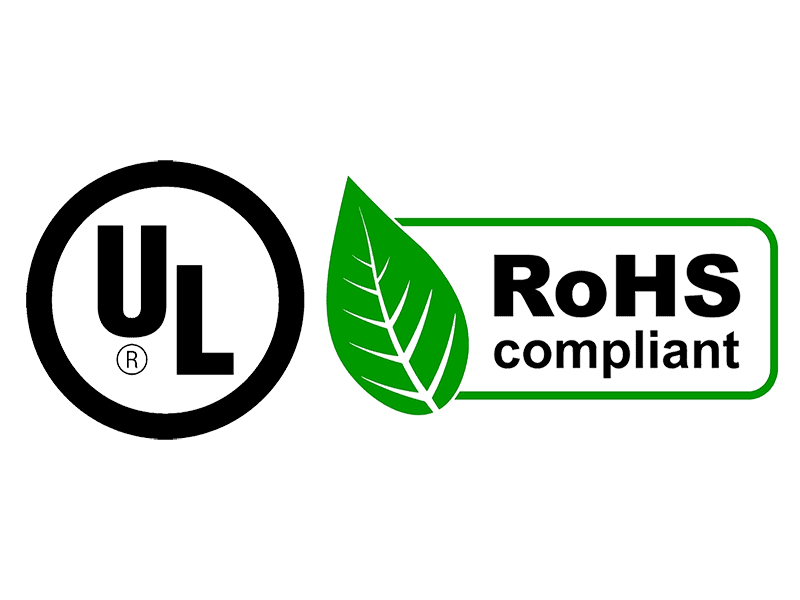 UL Flammability Standard Released by Underwriters Laboratories
UVPLASTIC Corrugated Polycarbonate Sheet meets the V0 or V2 fire rating according to UL94. Therefore, it can be used for household products, architecture, and transportation fields.
Restriction of Hazardous Substances
UVPLASTIC offers environmentally-friendly polycarbonate sheets and meets RoHS standards in Europe.
Projects Using Corrugated Polycarbonate Sheets
Carport, China – 3mm thick corrugated polycarbonate sheet with light blue color, excellent weatherability, more than 10 year warranty;

Storage shed roofing skylight – 3mm thick clear corrugated polycarbonate sheet, high light transmission, match the profile of metal panel, 10 years warranty;

Stadium Roofing, Australia – 3mm thick clear corrugated polycarbonate sheet, easy to install, best snow load capacity, 15 years warranty;

Patio cover, Philippines – 2mm thick clear corrugated polycarbonate sheet, wonderful appearance, and competetive price, 15 years warranty;

Garden greenhouse, USA – 2mm thick clear corrugated polycarbonate sheet, high light transmission, anti fog coating, UV coating, 10 years warranty;
Product Details
Model and Profile
Weight Description
Model
Width (mm)
Weight, Kg/m
(0.8 mm thick)
Weight, Kg/m
(1 mm thick)
Weight, Kg/m
(1.5 mm thick)
Weight, Kg/m
(2 mm thick)
Weight, Kg/m
(2.5 mm thick)
Weight, Kg/m
(3 mm thick)
UVCPC-600
600
0.63456
0.7932
1.1898
1.5864
/
/
UVCPC-750
750
1.05984
1.3248
1.9872
2.6496
/
/
UVCPC-756
756
0.95
1.19
1.78
2.38
2.97
3.56
UVCPC-840
840
0.96
1.2
1.8
2.4
3
3.6
UVCPC-850
850
0.97152
1.2144
1.8216
2.4288
/
/
UVCPC-860
860
0.93
1.16
1.74
2.32
2.9
3.48
UVCPC-910
910
1.00512
1.2564
1.8846
2.5128
/
/
UVCPC-935
935
1.2
1.5
2.25
3
3.75
4.5
UVCPC-939
939.2
1.18
1.48
2.22
2.96
/
/
UVCPC-1000
1000
1.28256
1.6032
2.4048
3.2064
/
/
UVCPC-1032A
1032
1.11648
1.3956
2.0934
2.7912
/
/
UVCPC-1032B
1032
1.19808
1.4976
2.2464
2.9952
/
/
UVCPC-1032C
1032
1.17984
1.4748
2.2122
2.9496
/
/
UVCPC-1050
1050
1.03
1.29
1.94
2.59
3.24
3.89
UVCPC-1069
1069
1.17984
1.4748
2.2122
2.9496
/
/
UVCPC-1075
1075
1.20672
1.5084
2.2626
3.0168
/
/
UVCPC-1078
1078
1.21536
1.5192
2.2788
3.0384
/
/
UVCPC-1090
1090
1.21632
1.5204
2.2806
3.0408
/
/
| Model | Description |
| --- | --- |
| UVCPC-U1 | The co-extruded UV protective layer on outside for roofing application |
| UVCPC-U1A | The co-extruded UV protective layer on the outside, the anti-fog coating on inside for greenhouse application. |
| UVCPC-U2 | Co-extruded UV protective layer on both sides for roofing and siding wall. |
| Items | Testing Method | Unit | Value |
| --- | --- | --- | --- |
| Density | ASTM D792 | g/cm^3 | 1.2 |
| Service Temperature (Short term) |   | °C | -50 to 120 |
| Service Temperature (Long term) |   | °C | -40 to 100 |
| Rockwell Hardness | ASTM D785 | R Scale | 110R |
| Light Transmission | ASTM D1003 | % | >88 |
| Haze | ASTM D1003 | % | <0.5 |
| Yellowness Index | ASTM D1925 |   | <1 |
| Tensile Strength at Yield | ASTM D-638 | Mpa or N/mm² | >60 |
| Tensile Strength at Break | ASTM D-638 | MPa or N/mm² | >65 |
| Coefficient of Linear Thermal Expansion | ASTM D-696 | mm/m °C | 0.065 |
| Heat Deflection Temperature | ASTM D648 | °C | 130 |
| Coefficient of Linear Thermal Expansion | ASTM D696 | cm/cm °C | 6.5/100000 |
| Thermal Conductivity | ASTM C-177 | W/m K | 0.21 |
| Elongation at Yield | ASTM D638 | % | 7 |
| Elongation at Break | ASTM D-638 | % | >80 |
| Tensile Modulus of Elasticity | ASTM D-638 | MPa | 2400 |
| Flexural Strength | ASTM D-790 | MPa | 100 |
| Impact Falling Weight (E-50) | ISO 6603/1 E50 | J | 50 |
| Fire rating | UL 94 | / | V1, V2, V0 |
Default third-party testing organization is SGS;
| Model | Clear | Bronze | White Opal | Green | Blue | Custom Color |
| --- | --- | --- | --- | --- | --- | --- |
| UVCPC-600 corrugated polycarbonate | ✔ | ✔ | ✔ | ✔ | ✔ | ✔ |
| UVCPC-750 corrugated polycarbonate | ✔ | ✔ | ✔ | ✔ | ✔ | ✔ |
| UVCPC-756 corrugated polycarbonate | ✔ | ✔ | ✔ | ✔ | ✔ | ✔ |
| UVCPC-840 corrugated polycarbonate | ✔ | ✔ | ✔ | ✔ | ✔ | ✔ |
| UVCPC-850 corrugated polycarbonate | ✔ | ✔ | ✔ | ✔ | ✔ | ✔ |
| UVCPC-860 corrugated polycarbonate | ✔ | ✔ | ✔ | ✔ | ✔ | ✔ |
| UVCPC-910 corrugated polycarbonate | ✔ | ✔ | ✔ | ✔ | ✔ | ✔ |
| UVCPC-935 corrugated polycarbonate | ✔ | ✔ | ✔ | ✔ | ✔ | ✔ |
| UVCPC-1000 corrugated polycarbonate | ✔ | ✔ | ✔ | ✔ | ✔ | ✔ |
| UVCPC-1032A corrugated polycarbonate | ✔ | ✔ | ✔ | ✔ | ✔ | ✔ |
| UVCPC-1032B corrugated polycarbonate | ✔ | ✔ | ✔ | ✔ | ✔ | ✔ |
| UVCPC-1032C corrugated polycarbonate | ✔ | ✔ | ✔ | ✔ | ✔ | ✔ |
| UVCPC-1050 corrugated polycarbonate | ✔ | ✔ | ✔ | ✔ | ✔ | ✔ |
| UVCPC-1069 corrugated polycarbonate | ✔ | ✔ | ✔ | ✔ | ✔ | ✔ |
| UVCPC-1075 corrugated polycarbonate | ✔ | ✔ | ✔ | ✔ | ✔ | ✔ |
| UVCPC-1078 corrugated polycarbonate | ✔ | ✔ | ✔ | ✔ | ✔ | ✔ |
| UVCPC-1090 corrugated polycarbonate | ✔ | ✔ | ✔ | ✔ | ✔ | ✔ |
Frequently Asked Questions
Downloads
Contact Us