Best Polycarbonate Sheet You Could Find In China
Polycarbonate sheet is one of the most popular engineering plastics, which is virtually unbreakable and more than 250 times stronger than glass, but only half weight. It offers optical clarity, great fireproof performance, and processability. Therefore, it is the ideal material to replace glass, acrylic, and tempered glass in wide applications. With the co-extruded UV layer on one or both sides, the polycarbonate sheet offers outstanding weatherability, it can keep clear for more than 10 years.
Polycarbonate sheets can be coated on one or both sides for the surface enhancements for some specific applications, for example, anti-static sheets, and non-glare sheets. And also polycarbonate sheets can be manufactured for different structures, such as multi-layer, corrugated, and plug-in types for architecture.
Providing Polycarbonate Sheets In All Forms
Since 1995, UVPLASTIC has been involved in the polycarbonate field as the provider of machining polycarbonate services in China. In 2003, we build our own factory to manufacture the high-quality polycarbonate sheet in Suzhou, China. With continuous investment in manufacturing facilities and technology, we have grown to be a leading manufacturer of polycarbonate sheets in China.
More than 17 years of experience and cooperation with the top suppliers of polycarbonate raw materials, including Covestro/Bayer, Sabic, Mitsubishi, and Teijin. UVPLASTIC manufactures high-quality polycarbonate sheets in all forms, including Flat Polycarbonate sheets, Multiwall Polycarbonate sheets, Thin Polycarbonate Sheets (Polycarbonate Film), Corrugated Polycarbonate Sheet, Polycarbonate Roofing Panel, Embossed Polycarbonate Sheet, and Polycarbonate Facade.
Meantime, UVPLASTIC provides polycarbonate sheets with a certain function by coating, such as anti-fog polycarbonate, anti-scratch polycarbonate, polycarbonate diffuser, fireproof polycarbonate, anti-static polycarbonate, etc.
With more than 25 years of experience in the field of polycarbonate plastic, we know more about polycarbonate sheets, machining polycarbonate, and trade rules between countries. Therefore, we are your best supplier of polycarbonate sheets in China. Today, we are so honored to cooperate with more than 2000 clients all over the world.
Specification Of Polycarbonate Sheet
UVPLASTIC polycarbonate sheets range
No
Product Name
Model
Thickness Range
Max. Width
Coating Option
1
Flat Polycarbonate
UVFPC
From 1mm to 20mm
2650mm
Extruded UV layer, Anti Fog layer, ESD/anti-static coating, scratch-proof coating, No-glare coating
2
Polycarbonate block
UVBPC
From 20mm to 100mm
1220mm
3
Multiwall Polycarbonate
UVMPC
From 4mm to 50mm
2100mm
Extruded UV Layer, Anti Fog Layer
4
Polycarbonate Film
(thin polycarbonate sheet)
UVTPC
From 0.125mm to 1mm
1220mm
Extruded UV Layer, Anti Fog Layer
5
Corrugated Polycarbonate
UVCPC
From 0.8mm to 2mm
1220mm
Extruded UV Layer
6
Polycarbonate Roof Panel
UVRPC
From 6mm to 50mm
1040mm
Extruded UV Layer, Anti Fog Layer
7
Polycarbonate Facade
UVFA
30mm, 40mm, 50mm
500mm
Extruded UV Layer, Anti Fog Layer, Different Color-Layers
8
Polycarbonate Rod
UVPC-RO
Diameter from 6mm to 300mm
Available colors of tinted polycarbonate sheet
| Type | Color Description | Surface |
| --- | --- | --- |
| Transparent | Clear, Bronze, Red, Blue, Green, Solar Grey, LighterBlue, Lighter Green | Smooth, Frosted, Textured |
| Translucent | White Opal, White Diffuser, Yellow, Red, Mint Green, White Opal | Smooth, Frosted, Textured |
| Opaque | Black, Yellow, Dark Blue, Cream, Dark Grey, Dark Brown | Smooth, Frosted, Textured |
UVPLASTIC can provide custom colors upon clients' request, subject to a minimum order.
Coating service for polycarbonate sheet
For some applications, like snorkel masks, windshields, industrial clean rooms, face masks, etc, normal polycarbonate sheets can't meet the requirements. Therefore, UVPLASTIC will coat the special layers on the one-side or two-side surface:
| No. | Coating Service | Description |
| --- | --- | --- |
| 1 | Anti-static/ESD Coating | The surface resistance of polycarbonate from 10E5 to 10E8 Ohm, for industrial cleanroom, dust-free room. |
| 2 | Anti-fog Coating | Offers excellent anti-fogging properties and excellent anti-scratch performance. |
| 3 | Scratch-resistant coating | Increase the surface hardness for 2-6 levels than the general-purpose polycarbonate sheets. |
| 4 | Non-glare Coating | Minimize glare and reflection with a matte finish, it creates a glare-free view from any angle. |
Physical Properties of polycarbonate sheets
For high-quality polycarbonate plastic sheets, UVPLASTIC always uses raw material from Sabic, Covestro/Bayer, here are the physical properties of Polycarbonate plastic.
| Property | Test Method | Testing Condition | Unit | Value |
| --- | --- | --- | --- | --- |
| Density | D-792 |   | g/cm3 | 1.2 |
| Heat Deflection Temperature | D-648 | Load: 1.82 MP | °C | 135 |
| Short Time Service Temperature |   |   | °C | from -50 to +130 |
| Long Time Service Temperature |   |   | °C | from -40 to +100 |
| Coefficient of Linear Thermal Expansion | D-696 |   | mm/m °C | 0.065 |
| Thermal Conductivity | C-177 |   | W/m K | 0.21 |
| Tensile Strength at Yield | D-638 | 10 mm/min | Mpa or N/mm² | >65 |
| Tensile Strength at Break | D-638 | 10 mm/min | MPa or N/mm² | >60 |
| Elongation at Yield | D-638 | 10 mm/min. | % | 6 |
| Elongation at Break | D-638 |   | % | >95 |
| Tensile Modulus of Elasticity | D-638 | 1 mm/min | MPa | 2350 |
| Flexural Strength | D-790 | 1.3 mm/min. | MPa | 100 |
| Flexural Modulus | D-790 | 1.3 mm/min. | MPa | 2600 |
| Impact Falling Weight | ISO 6603/1 E50 | 3mm sheet | J | 158 |
| Light Transmission | D-1003 |   | % | 82 – 92 |
| Haze | D-1003 |   | % | <0.5 |
| Flammability rate | UL 94 |   |   | V-2 or V-0 |
The default third-party testing organization is SGS;
Main Benefits of UVPLASTIC Polycarbonate Sheets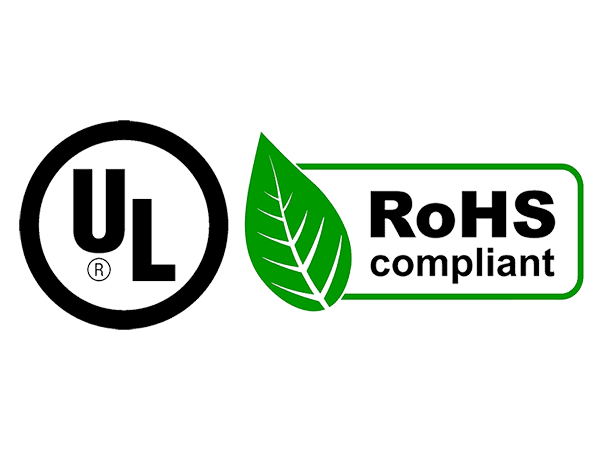 Certificates Of Polycarbonate Sheet
UVPLASTIC Polycarbonate sheets meet the V-2 or V-0, fire rating according to UL94;
UVPLASTIC offers environmentally-friendly polycarbonate sheets and meets RoHS and REACH requirements.
Machining Polycarbonate Sheet
UVPLASTIC is a leading supplier of polycarbonate sheets and a provider of machining polycarbonate services.
With the sustained investment in manufacturing facilities, including cutting equipment, five-axis CNC machinery, thermoforming equipment, and printing equipment. Today, UVPLASTIC provides Integrated processing solutions including cutting to size, bending, CNC machining, finishing edge, injection, polishing surface, thermoforming, and printing. The machining precision is ±0.01mm.
Why Do You Choose UVPLASTIC?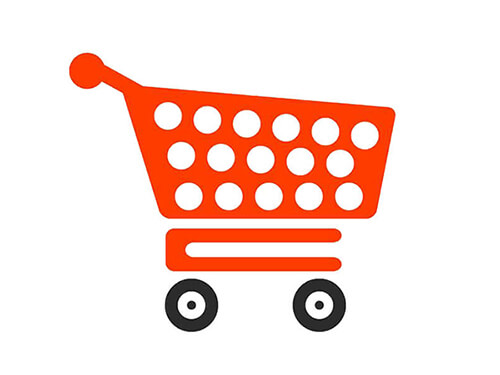 One-Stop Supplier
UVPLASTIC provides polycarbonate sheets in all forms, thickness from 0.125mm to 50mm, it means that you can find all polycarbonate here.
Top Material Suppliers
UVPLASTIC use the virgin material from top suppliers, such as Sabic (GE), Covestro (Bayer), Mitsubishi, Teijin for best quality.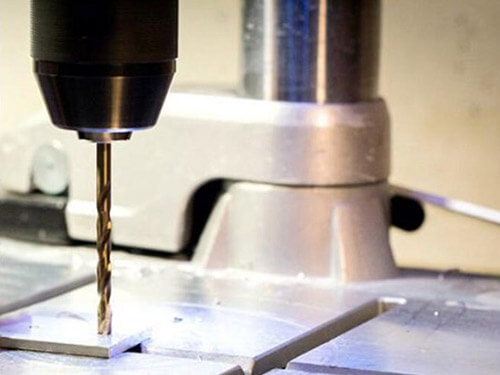 Machining Services
UVPLASTIC design base on requirements, and find the balance between cost and performance by providing the integrated machining solution.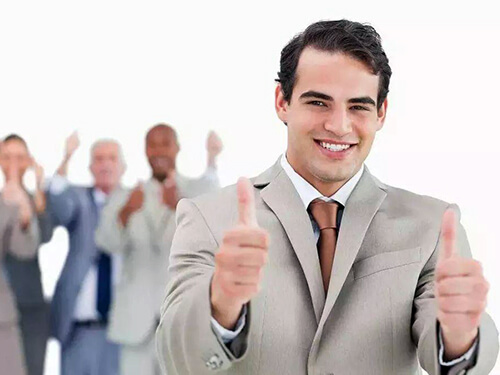 Over 2000 Happy Clients
With more than 25 years of experience, UVPLASTIC provides high-quality polycarbonate-based products to global clients.
Related Products And Machining Services
Frequently Asked Questions