Best Hard Shell Roof Top Tent In 2023
Leading Supplier of Hard Shell Roof Top Tent in China
VIEWSKY® Hard Shell Roof Top Tent was designed by outdoor living enthusiasts and automotive engineers in 2020. At the very beginning, we want to design a Roof Top Tent, which is similar to the motorhome and should be afforded by most people, meantime, it is an all-season product and suitable for most SUV and Pickup trucks. UV-RTT-I is the first-generation Roof Top Tent, which was launched in 2021, it is suitable for limited cars, for example, Prado, Jeep Wrangler, and Pickup (Tundra, F150, Dodge, etc.). But it becomes a very popular product in a short time.
Therefore, we decided to design the second-generation Roof Top Tent, which should be suitable for most SUV and Pickup. Finally, we launched it in July 2022, the model is UV-RTT-II. UV-RTT-II offers lighter weight, smaller size, stronger, and suitable for 95% SUV and Pickup trucks. Meantime, it offers more optional parts, including a Roof window, fascinating LED light, heater, air conditioner, side awning, roof rack, etc.
Comparing other similar products, VIEWSKY® Roof Top Tent is 100% water-proof, electric-lifting, and luxurious. Today, more than 1450 clients are using VIEWSKY® Roof Top Tent for wonderful outdoor living.
VIEWSKY® is a trademark belongs to UVPLASTIC, which is a famous brand of outdoor products including Polycarbonate Bubble Tent, Clear Kayak, Roof Top Tent, Mini-greenhouse, Aluminum Gazebos, etc. Now, we are providing more and more outdoor products with high cost-efficiency to global clients.
Know More About VIEWSKY® Hard Shell Roof Top Tent
Specification
Item
Description
Product Name
Hard Shell Roof Top Tent
Brand
VIEWSKY®
Manufacture
UVPLASTIC
Size
2200x1300mm
(88.6×51.2 inch)
Height
(closing)
168mm (6.61 inches);
With roof window, 278mm (10.94 inches);
With roof rack 250mm (9.84 inches);
Weight
105 Kg
(231 lbs)
Lifting system
Electric, remote-control unit
Shell Material
Sandwich-like structure with thermal insulation material
Interior
High-quality Nappa leather
Others
2 pcs doors, 4 pcs windows including 2 pcs gauze window, 1 pc mattress, 1 pc ladder, 1 pc Interior Light, 1 pc portable power bank.
Optional Device
| No | Item | Description |
| --- | --- | --- |
| 1 | Roof window | With the roof window, the height will be 278mm |
| 2 | Side awning | With the automatic winding device |
| 3 | Heater | Using diesel, including a tank |
| 4 | Air conditioner | Doesn't include the power bank |
| 5 | LED light | 1 meter (40 inches), 200W |
| 6 | Roof rack | Aluminum, 2200x1300mm (86.6×51.2 inch) |
| 7 | Solar energy panel-1 | 200W; If you choose it, you can choose the roof window |
| 8 | Solar energy panel-2 | 300W; If you choose it, you CAN'T choose the roof window |
Why Choose VIEWSKY® Hard-shell Roof Top Tent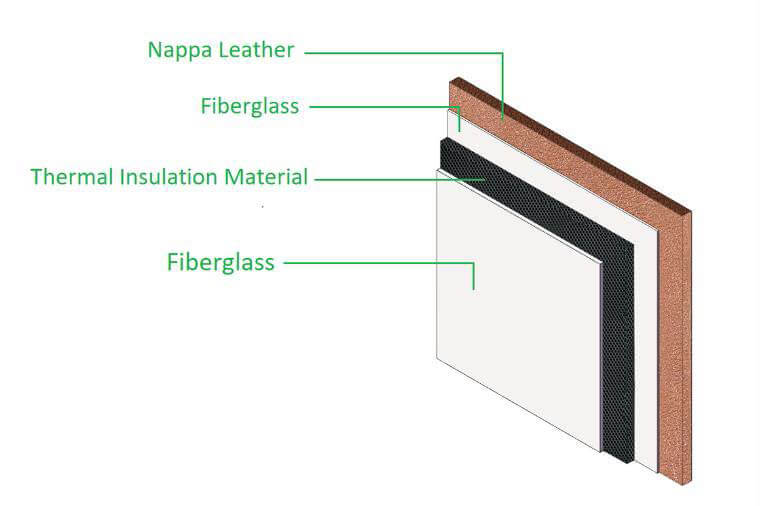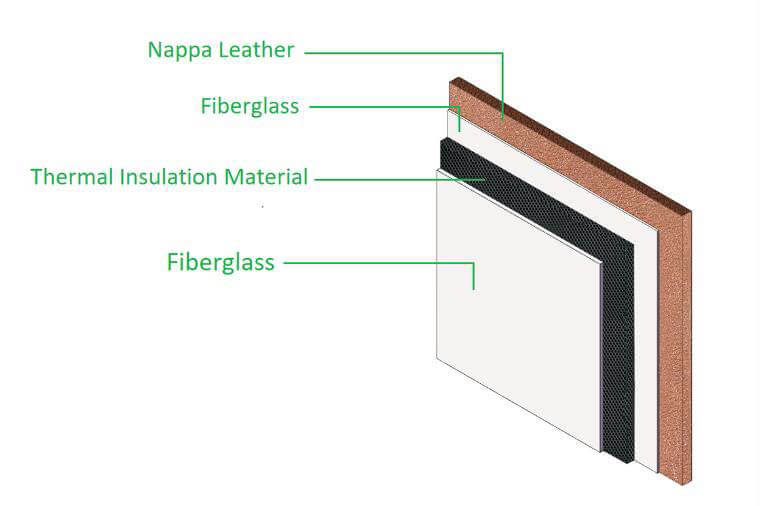 Real Hard Shell for All-Season Tent
By using a sandwich-like structure shell, including Fiberglass for the cover, Thermal insulation layer, and Nappa Leather for the Interior.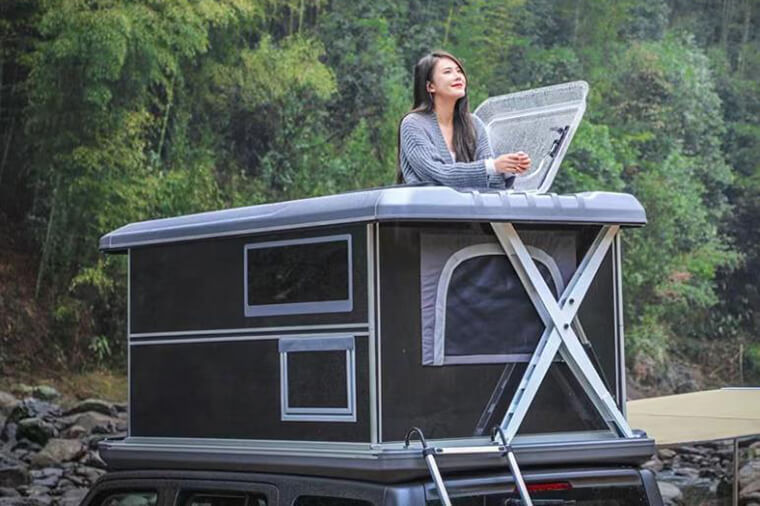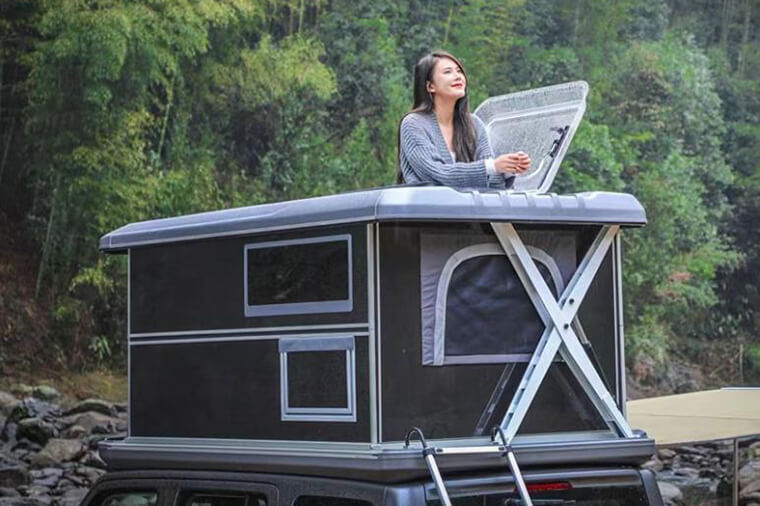 Optional Rood Window
We provide a 100% water-proof roofing window as an optional part. The size is 500x900mm (19.7×35.4 inch), and you can enjoy nature anytime.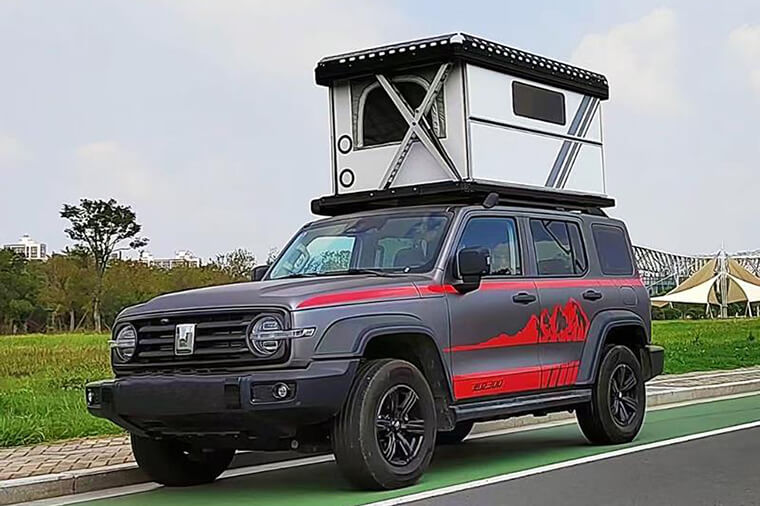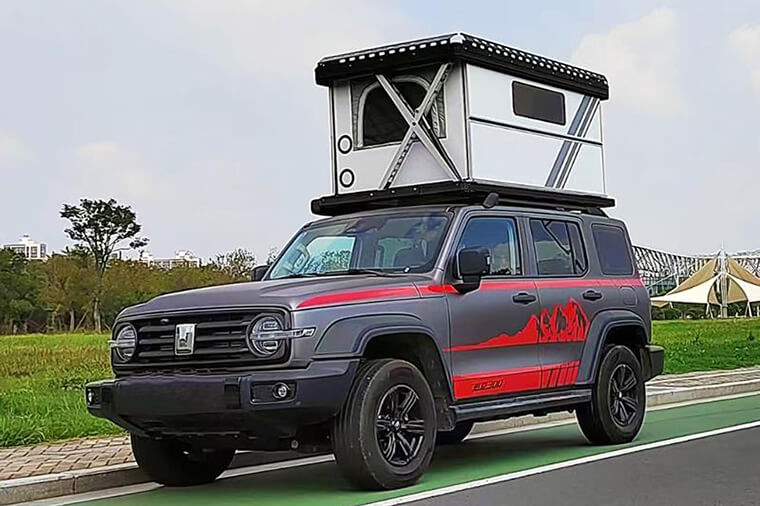 Safe While Driving Fastly
For higher safety, we use stronger aluminum frames. Meantime, we open VIEWSKY® Roof Top Tent and drive at 85 km/h for testing.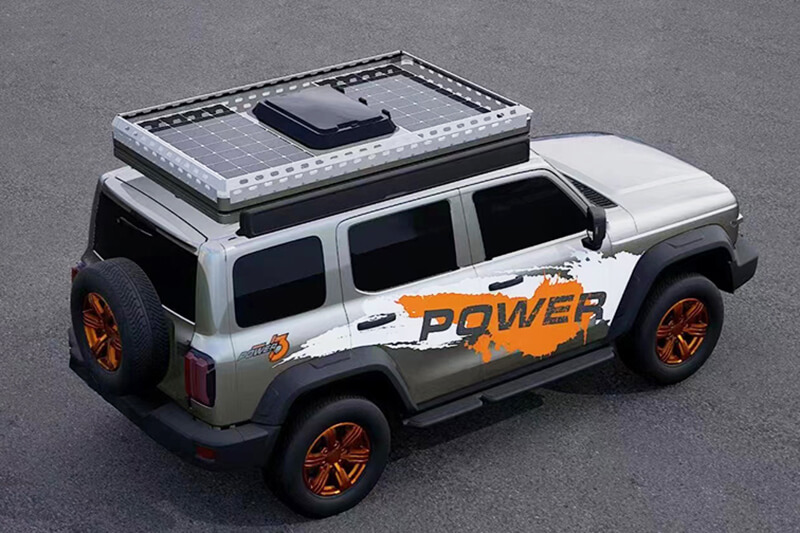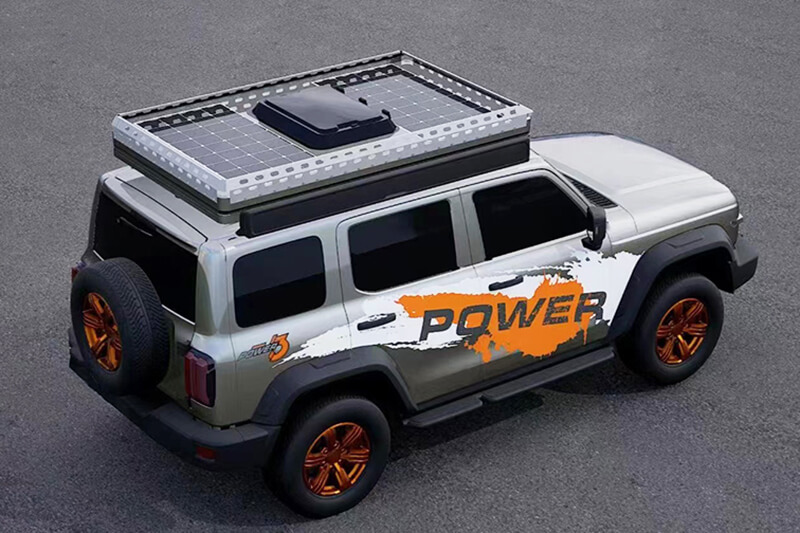 Power Generation System
200 w or 300 w solar power generation is available, therefore, you can use your portable power bank for air conditioner in hot weather.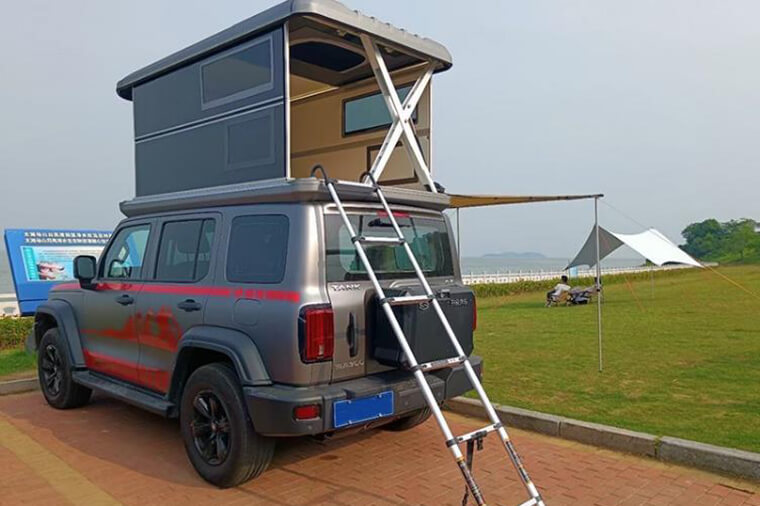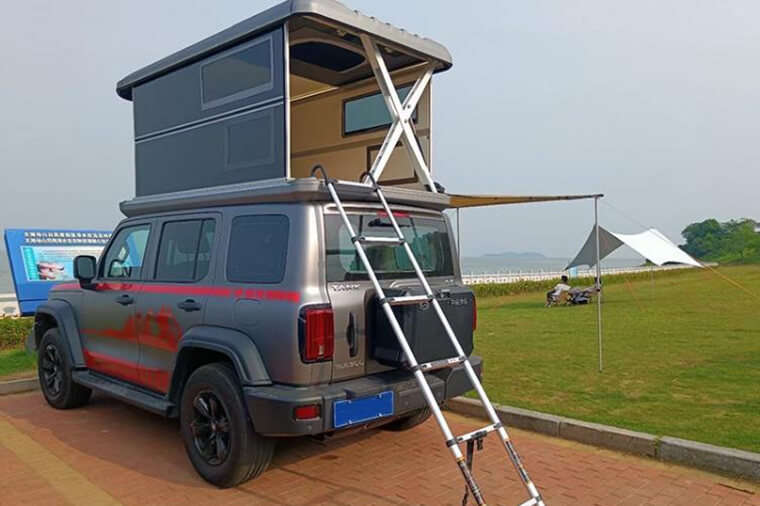 Luxury Interior
Like the motorhome, we used a high-quality mattress and Nappa leather for the Interior, it is really comfortable, and it is 100% waterproof.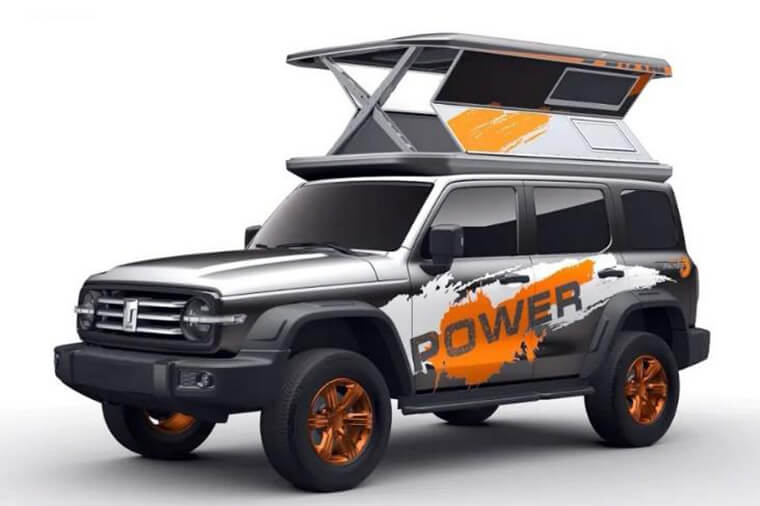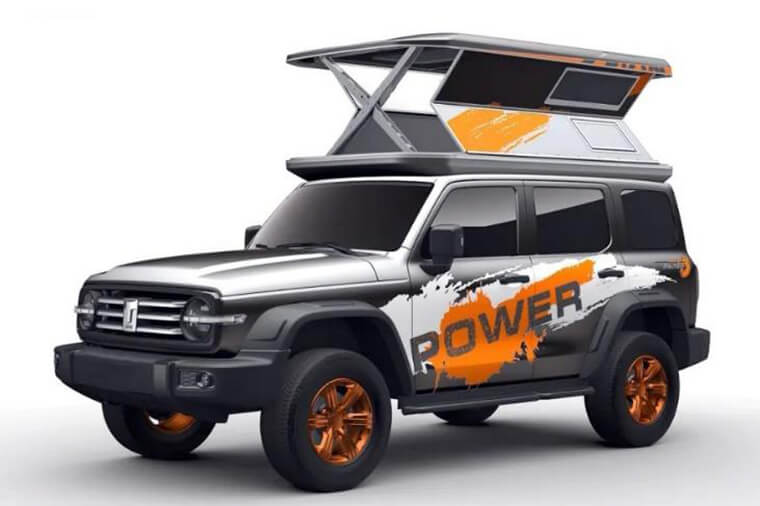 Won't Damage the Car
We provide custom connectors between the hardshell top tent and the roof rack of your car, therefore, it won't damage the car.
Frequently Asked Questions